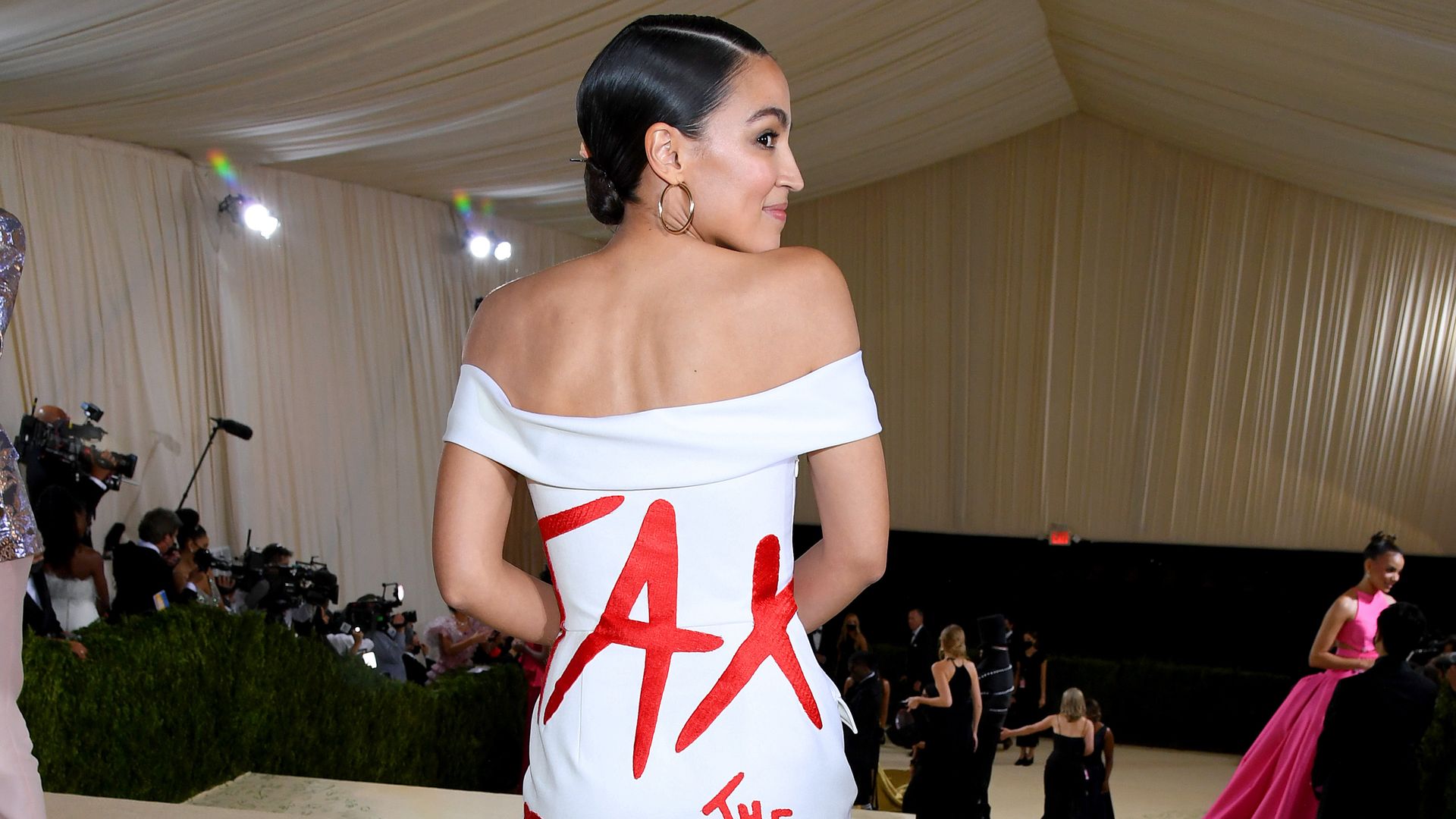 Rep. Alexandria Ocasio-Cortezattends the 2021 Met Gala on Monday in New York City. Photo: Mike Coppola/Getty Images
New York City's Met Gala returned on Monday night, with Reps. Alexandria Ocasio-Cortez and Carolyn Maloney among the attendees marking the comeback of the pandemic-delayed, star-studded fashion event with striking political statements.
The big picture: Ocasio-Cortez displayed the slogan "tax the rich" on the back of her white dress by Brother Vellies. Fellow Democratic New York lawmaker Carolyn Maloney wore a gown displaying the purple, white and goldcolors of the suffrage movement, with sashes stating "equal rights for women."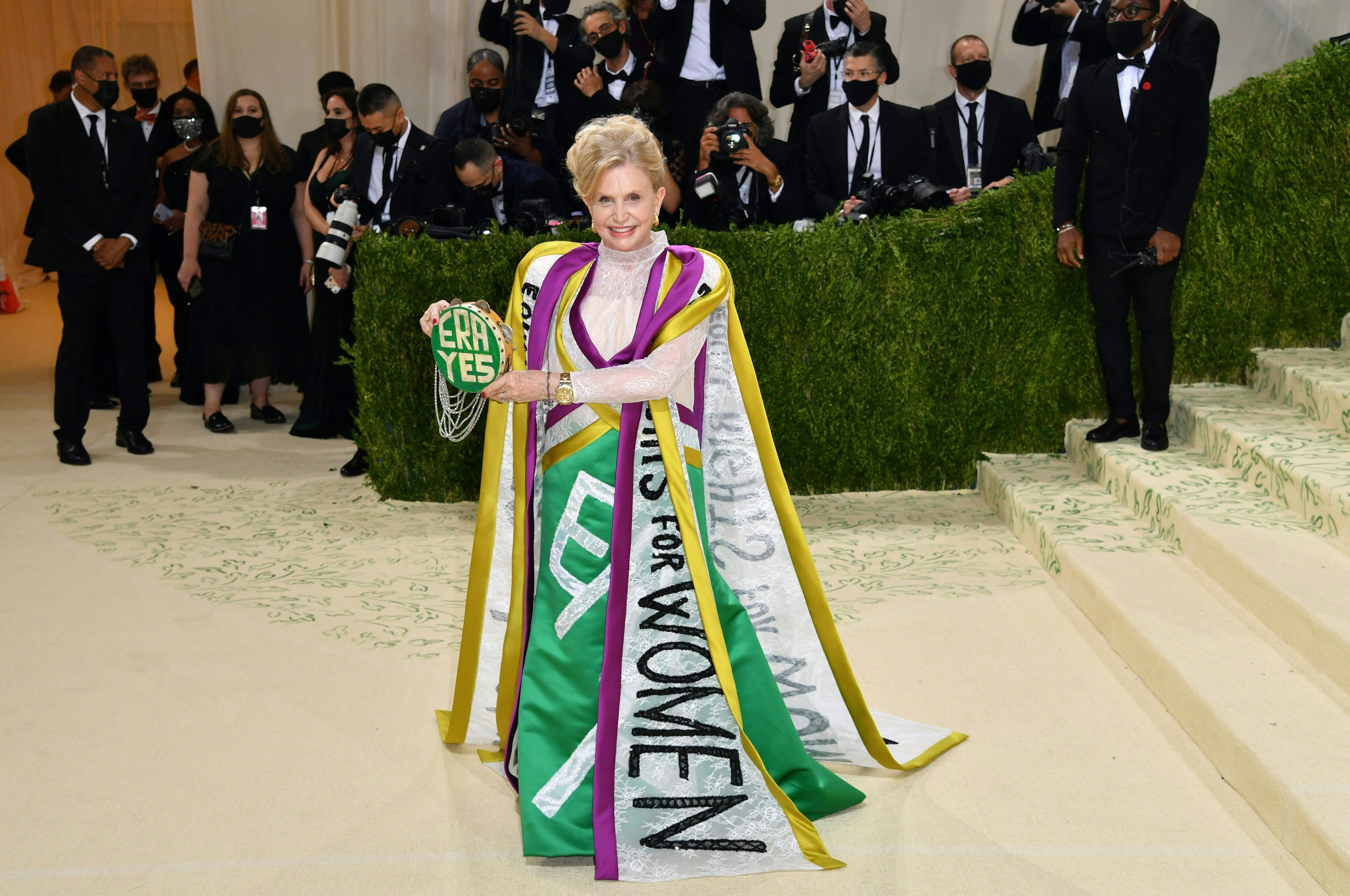 Ocasio-Cortez said her gown was about "having a real conversation about fairness and equity in our system, and I think this conversation is particularly relevant as we debate … the budget and reconciliation bill," per AP.
Filmmaker Ava DuVernay told AP her Prada black gown "interpreted American independence, which is the theme," as a celebration of Black excellence.
Source: Read Full Article