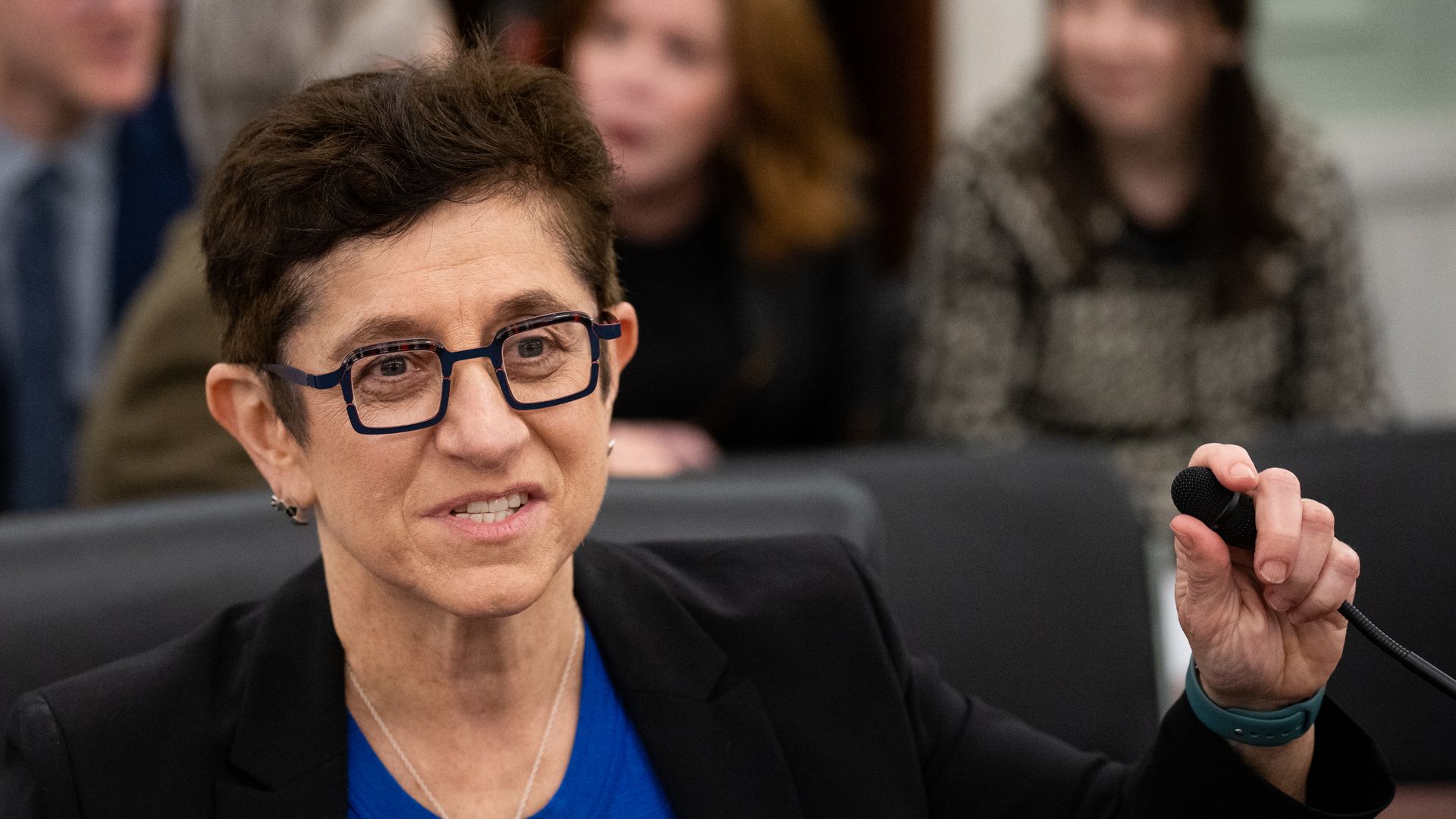 Photo: Bill Clark/CQ-Roll Call, Inc via Getty Images
Gigi Sohn, President Biden's pick for a tie-breaking seat on the Federal Communications Commission has withdrawn her nomination, Axios has confirmed.
Why it matters: Sohn's withdrawal, the result of a concerted effort to rally sentiment against her, is a blow to a deadlocked FCC,which is hamstrung on policy without another Democrat, per Axios' Ashley Gold.
The big picture: Sohn's withdrawal comes after Axios' Hans Nichols reported that her nomination appeared stalled in committee and was endangered.
With her withdrawal, the FCC remains deadlocked with two Republican and two Democratic commissioners, making it difficult for the Biden administration to implement key parts of his domestic policy agenda.
The FCC seat has been vacant for more than two years.
"It is a sad day for our country and our democracy when dominant industries, with assistance from unlimited dark money, get to choose their regulators," Sohn said in a statement to The Washington Post, which first reported the withdrawal. "And with the help of their friends in the Senate, the powerful cable and media companies have done just that."
State of play: Sohn faced an uphill battle during the nomination as opponents seized on outspoken tweets, her involvement with a company hated by the broadcast industry and the opportunity to keep the FCC at 2-2,
Source: Read Full Article