The UK is "not out of the woods yet" and people must be cautious when visiting bars and restaurants this weekend, the prime minister will warn.
At a press conference in Downing Street on Friday, Boris Johnson will urge people to support the "heroic effort" put in by businesses all over the country.
But he will also threaten tough lockdown measures if people break the rules prompting a second spike of coronavirus.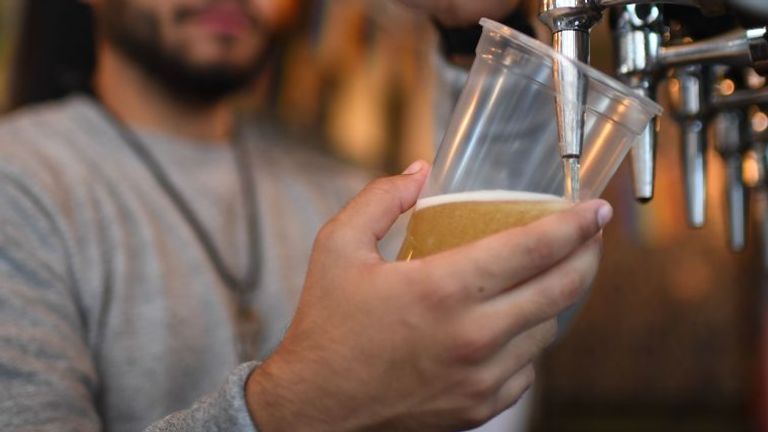 Senior police officers have warned that the decision to reopen bars and restaurants on a Saturday will overwhelm emergency services as people head out drinking for the first time in months.
But poor weather and a sense of unease among the public has led others to suggest the reopening may not be as successful as the government hopes.
Ministers want to see businesses starting to get back on their feet ahead of the furlough scheme drawing to a close later this year.
Speaking in Number 10, Mr Johnson will say: "Saturday is about supporting the livelihoods of business owners and their employees up and down the country – all of whom are opening their doors for the first time in more than three months.
"They are our local restaurants, hairdressers, libraries, museums, cinemas, and yes, pubs.
"They are also hotels, B&Bs, indeed much of our tourism industry.
"All these businesses and their workers have put in a heroic effort to prepare their venues for this reopening, to work out a way to trade in a way that keeps their customers safe."
Source: Read Full Article