When the nine members of the powerful Intelligence and Security Committee (ISC) of parliament filed into the Macmillan Room of Portcullis House at 5pm for the first meeting of the new committee, Chris Grayling thought he had the chairmanship in the bag.
After all, the former cabinet minister and Brexiteer was Boris Johnson's choice – controversially, given his record in government and lack of expertise on intelligence and security – and he had already nominated himself the day before.
Nothing could go wrong, he must have thought, because the Tories had a five-four majority on the nine-member committee.
But Mr Grayling and the government whips had both made a major blunder. Neither had sounded out the senior Tory backbencher Dr Julian Lewis and made sure that he was going to vote for Mr Grayling.
And when the committee clerk asked at the start of the meeting if there were any more nominations for chairman, Dr Lewis nominated himself and was immediately backed by the three Labour and one Scottish National Party member.
Result: 5-4 to Dr Lewis, leaving Mr Grayling – cruelly lampooned as "failing Grayling" after his accident-prone cabinet career – and the prime minister humiliated, and the Number 10 machine who were so desperate to see their loyalist nomination elected absolutely furious.
"Grayling is the only person ever to have lost a rigged election," said one Tory MP.
Mr Grayling had been ambushed. It had been a bloodless coup. But that was about to change.
Within an hour of the decisive vote in the Macmillan Room, it emerged that the committee would meet again at 10am the following morning and almost certainly agree to publish the committee's long-suppressed report on allegations of Russian meddling in UK politics.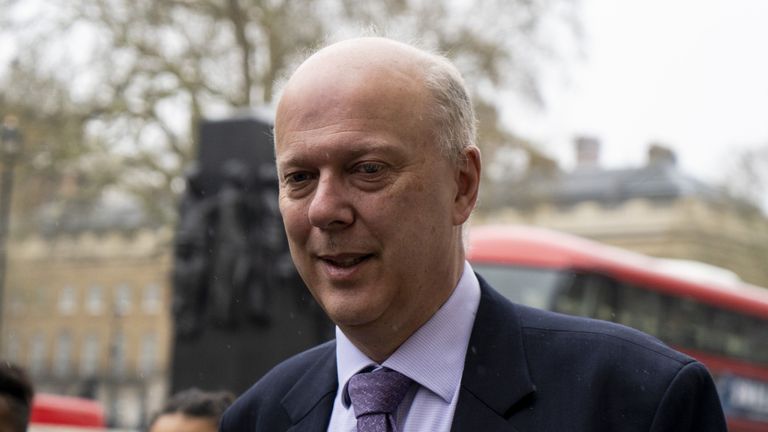 But a crisis for the prime minister was then immediately turned into a drama by Number 10, when Dr Lewis was informed by the government's burly bruiser of a Chief Whip, Mark Spencer, that he had been kicked out of the Tory parliamentary party.
Dr Lewis had the whip withdrawn, government sources told Sky News, "for working with Labour and other opposition MPs for his own advantage".
Another source said: "There are consequences for that duplicity."
Source: Read Full Article