Jailed Kremlin critic Alexei Navalny has said he is ending his hunger strike after being seen by medics and warned he was putting his life at risk if he continued.
More than three weeks into his protest, the imprisoned Russian opposition leader said he would maintain his key demand for a visit from his own doctor to deal with a loss of sensation in his legs and arms.
But on the 24th day of his hunger strike, Mr Navalny said he would stop refusing food after getting examined by non-prison medical staff, who told him to start eating again or face death.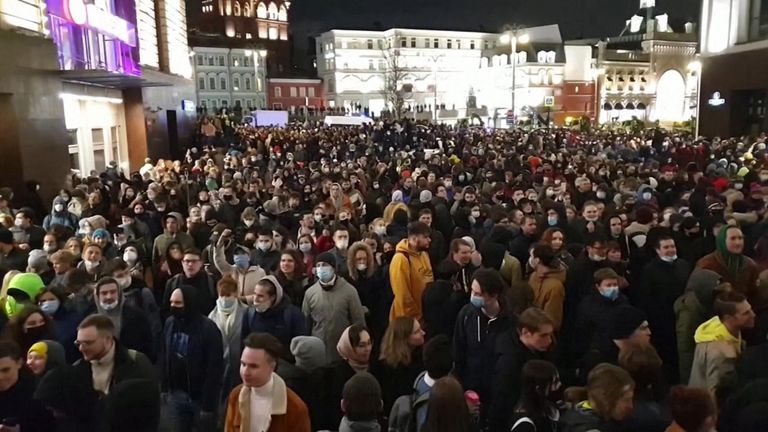 He wrote on social media: "Thanks to the huge support of good people across the country and around the world, we have made huge progress."
Mr Navalny said two months ago his requests for medical help were "prompting smirks", but he had now been seen twice by a panel of civilian doctors and undergone tests.
He added: "I am not withdrawing my request to allow the necessary doctor to see me – I am losing feeling in areas of my arms and legs, and I want to understand what it is and how to treat it, but considering the progress and all the circumstances, I am beginning to come out of the hunger strike."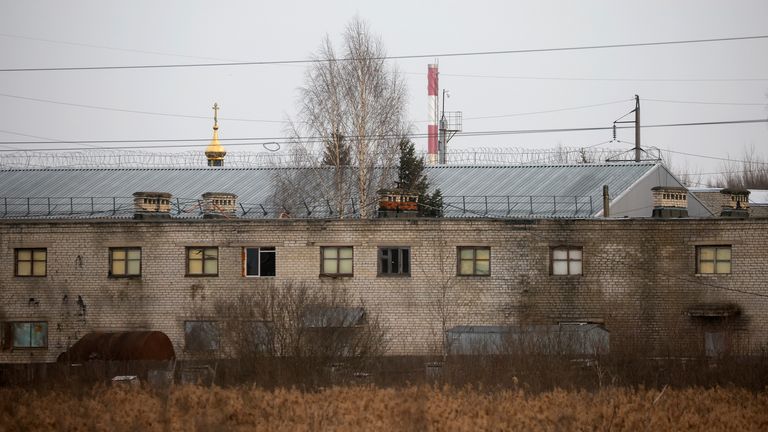 The 44-year-old politician, who was arrested earlier this year and is serving a two-and-a-half-year sentence in a prison some 60 miles east of Moscow, began the hunger strike on 31 March to protest against the prison authorities' refusal to let his doctors visit after he developed severe back pain and numbness in his legs.
Officials insisted Mr Navalny was getting all the medical help he needed, but he insisted he had received effectively no treatment.
On Wednesday night, another round of mass demonstrations demanding his freedom swept across Russia.
:: Subscribe to Into The Grey Zone podcast on Apple Podcasts, Spotify, Spreaker
A top aide said the protests seemed to have brought a compromise from Russian authorities on getting Mr Navalny the medical help he had demanded when launching the hunger strike.
The US had warned the Kremlin it would face "consequences" if he died in jail.
Mr Navalny, who is President Vladimir Putin's most high-profile critic, was arrested in January upon his return from Germany, where he had spent five months recovering from a nerve agent poisoning he blames on the Kremlin – accusations that Russian officials reject.
Source: Read Full Article