Rescuers trying to free a group of miners trapped hundreds of metres underground have said it may take another 15 days to drill and clear a route wide enough to reach them.
They are desperately trying to bring the workers back to the surface following an explosion at the Hushan gold mine in Qixia, Shandong province, in eastern China on 10 January.
A total of 22 miners became trapped after the blast blocked the mine entrance.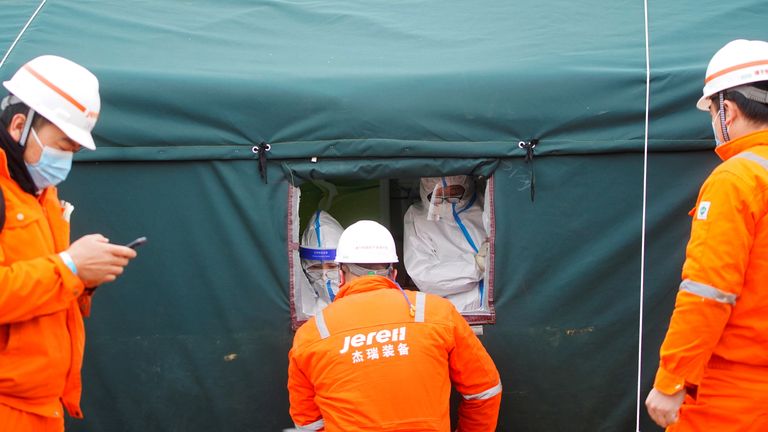 One is confirmed to have died from head injuries. Eleven are known to be alive and rescuers have made contact with 10 of them, while one is said to be in a nearby chamber. The remaining 10 are missing.
Holes have been drilled and used to pass food, medicine and other supplies to the group while they wait.
Rescuers are now drilling a new wider shaft to reach the 10 men in the middle section of the mine – more than 600m from the entrance – which they hope to use to bring the survivors to safety.
The mine shaft is blocked 350m below the surface by 70 tonnes of debris that extends down another 100m, the Yantai city government said in a statement on its social media account.
Other shafts are being drilled for communication and ventilation – to expel deadly fumes.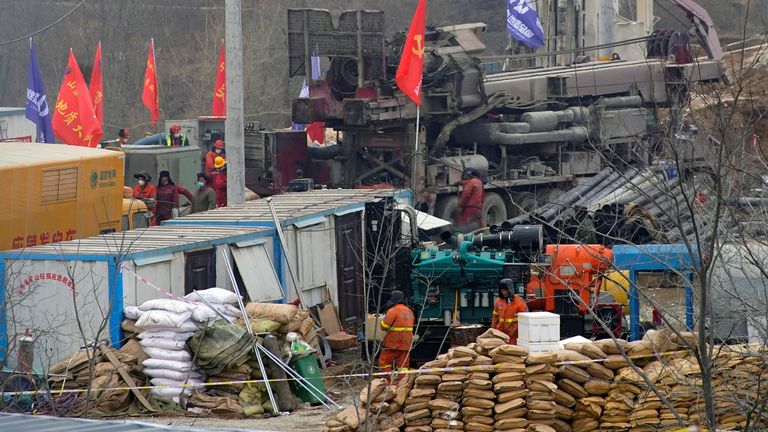 About 600 people are involved in the rescue, with as many as 25 ambulances waiting at the scene, as well as neurosurgeons, trauma specialists and psychologists.
Medical workers in white protective suits are also on site and have been taking people's temperatures as part of COVID-19 precautions.
Mine managers have been detained for waiting more than 24 hours before reporting the incident, the cause of which is still not known.
Source: Read Full Article