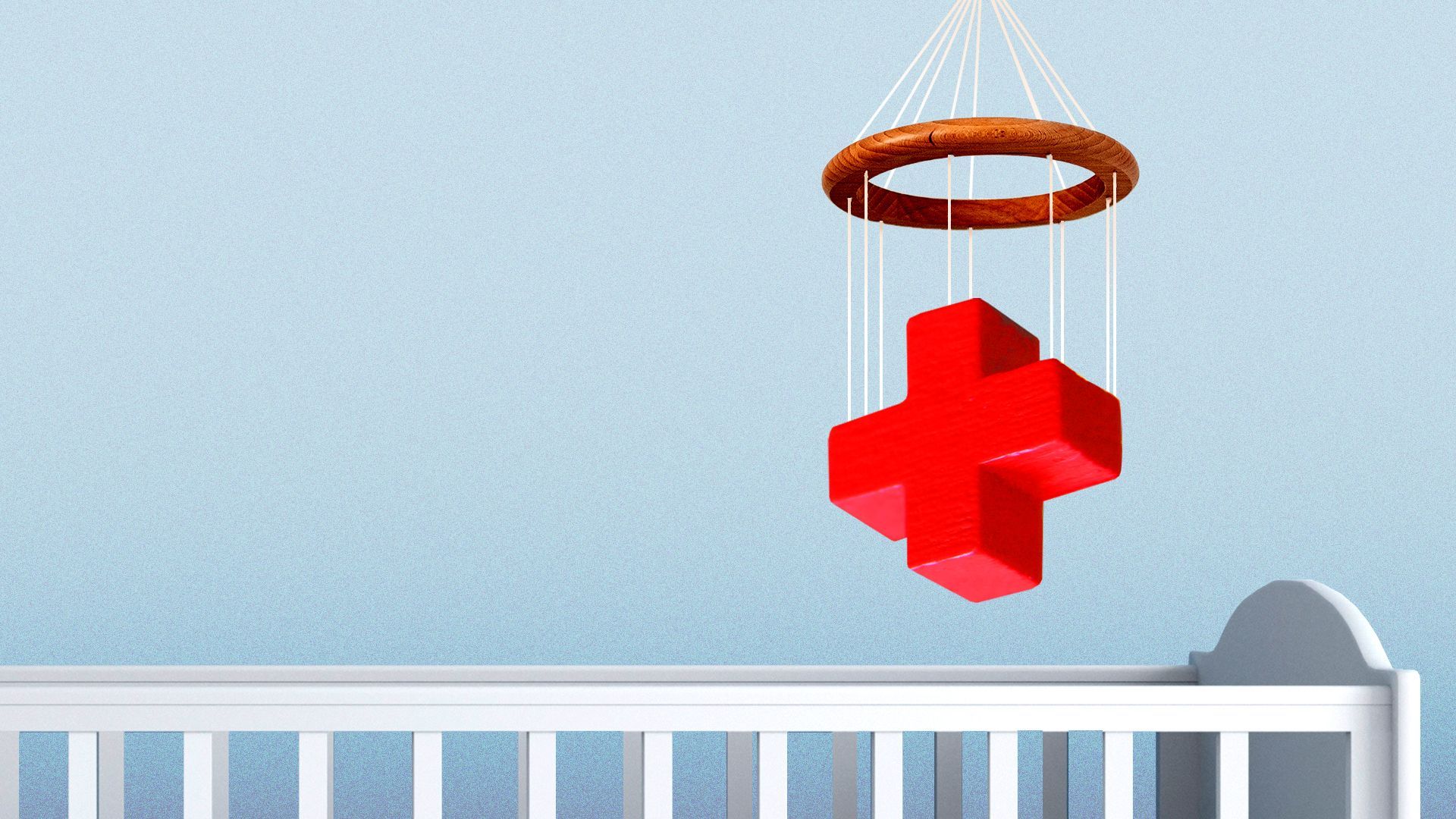 Illustration: Annelise Capossela/Axios
Exposure to air pollution and psychological stresses among low-income Hispanic pregnant women can have an outsized effect on fetal growth, according to a study linking it to hampered growth.
The big picture: Latino populations in the U.S. are among the groups most consistently exposed to smog, lead poisoning, unsafe water, and toxic waste.
Recent studies, including an analysis by The Guardian published last week, have found that Latinos and Black people live in U.S. cities and neighborhoods with some of the worst pollution, including Houston and parts of Los Angeles.
Such exposure can lead to higher risks of premature death or chronic diseases such as asthma and heart conditions, according to the EPA. Those risks may be worse for babies with low birth weight.
Details: The fetal growth study, published in JAMA Network, looked at 628 Latinas who were pregnant and had clinic visits in California between 2015 and 2021.
It found a slightly higher level of PM2.5 exposure (particles that result from burning oil, diesel fuel, or gas) at the halfway point of pregnancy meant 9.5 grams/0.33 oz lower birth weight.
If the women faced additional psychological stress, measured on a self-reported scale, the birth weight could drop from 34 grams (1 oz.) when PM2.5 levels were high, to 117 grams (4 oz.) when nitrogen oxide exposure from fossil fuel burning was also high.
What they're saying: "The most vulnerable women are those who are hit with multiple types of stressors… reducing individual and neighborhood stressors should be a priority, particularly at the policy level," co-author Carrie Breton, from USC's Keck School of Medicine, said in a press releaseabout the study.
State of play: The EPA on Wednesday announced a rule as part of its Good Neighbor Plan, which the agency says will cut down on smog and nitrogen oxide pollution in 23 states for communities living downwind of power plants.
What to watch: The Biden administration's proposed budget for FY2024, unveiled last week, seeks $52.2 billion for environmental investments such as lower-emission public transportation.
The EPA announced in January that it would distribute $100 million in grants to community nonprofits and local governments to address environmental issues.
NGOs have been working to tackle toxicity levels that Hispanic U.S. populations are exposed to, such as a pilot program for clean water in Texas communities.
Subscribe to Axios Latino to get vital news about Latinos and Latin America, delivered to your inbox on Tuesdays and Thursdays.
Source: Read Full Article