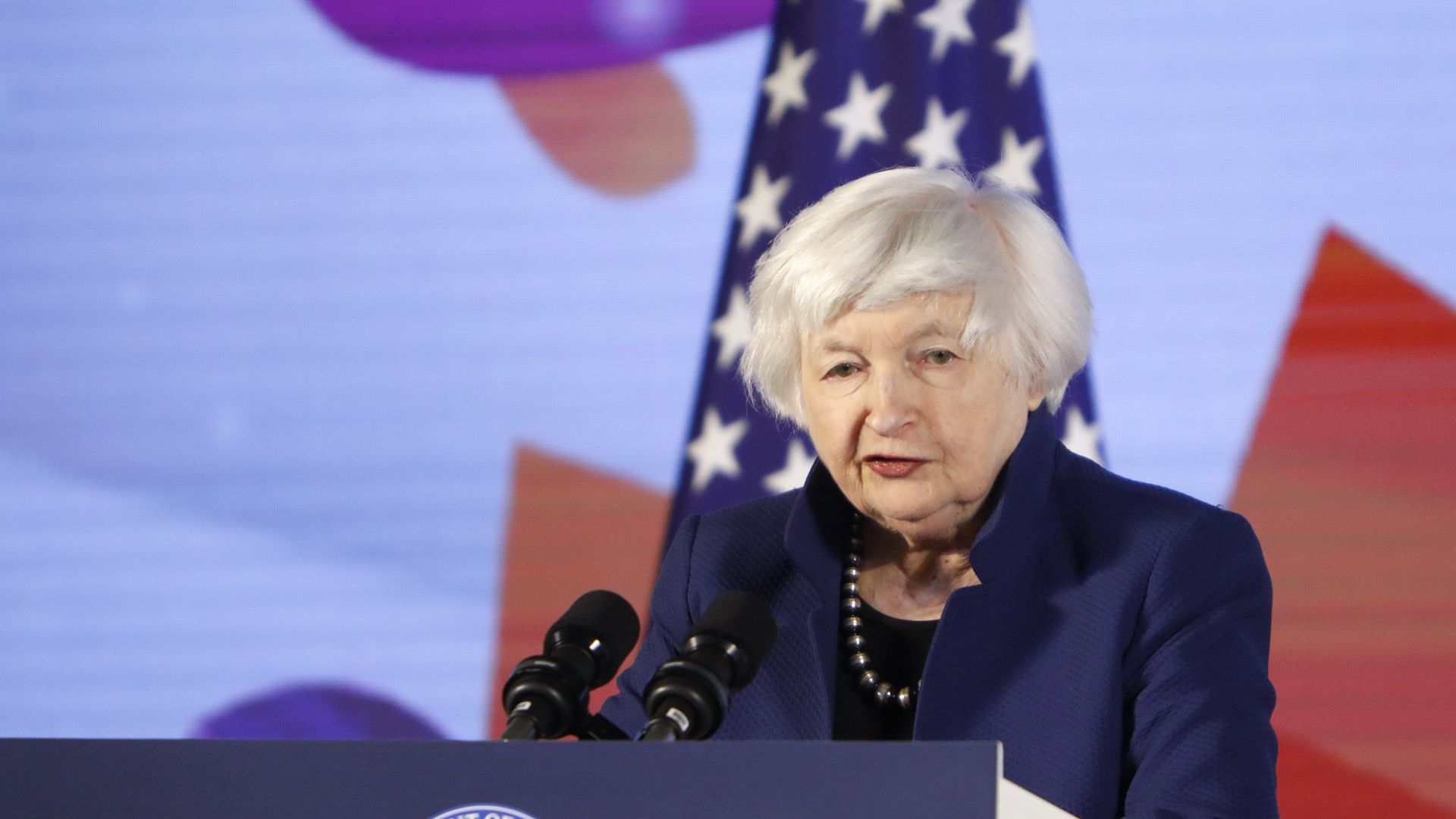 Janet Yellen speaks during a news conference at the Group of 20finance ministers and central bank governors meeting in Bengaluru, India, on Feb. 23. Photo: Samyukta Lakshmi/Bloomberg via Getty Images
Treasury Secretary Janet Yellen made a previously unannounced visit to Kyiv on Monday intended to highlight the U.S.' enduring support for the country days after the one-year anniversary of Russia's invasion.
Driving the news: During her visit, Yellen is expected to announce the transfer of $1.25 billion in economic and budget assistance to Ukraine, according to a Treasury official.
Editor's note: This story is developing and will be updated.
Source: Read Full Article